Weihai International Exhibition Center (WIEC)
Contact the Exhibition Center:
Address: No. 58 Haibin Mid Road, Weihai
Tel: +86-631-5314777/888
Fax: +86-631-5310088
Email: weihaihuizhan@163.com
Web: http://www.whwanlong.cn/en
Invested by Weihai government, Weihai International Exhibition Center ( WIEC ) covers a construction area of 55,800 SQM in total. With no pillars in, the whole hall is the best place for the large international exhibition activities.

The first floor of the main exhibition hall ( 8,100 SQM ) stands from 7.5m to 17.5m high. The visitors can reach through the stairs or the escalators in the central square, while the exhibits can be carried there through the freight forwarding entrance. The second floor is located in the north and south part of the main hall, where the visitors and exhibits can reach through escalator and lift directly. Meeting rooms, conference rooms and other office rooms are available.
Weihai International Exhibition Center is located on the coast between the central city district and the economic and technical development zone. Facing the Weihai Park in the east, Weihai International Conference Center in the south, Weihai People¡¯s Cultural Center in the north, it is next to the planning city landscape park and Likoushan spot in the west.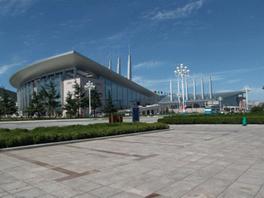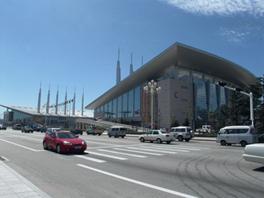 Location of the WIEC
Haibin Middle Road, Weihai, Shandong Province China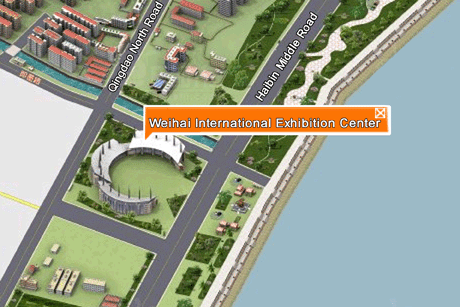 Layout of the Exhibition Hall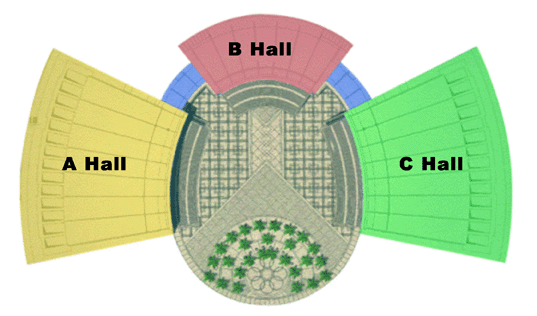 Technical Data
Construction Area 55,800 SQM
Net Height 22.65m
Indoor Exhibition Space 26,600 SQM
Outdoor Exhibition Space 9,000 SQM
Parking Lots 580